Worst errors in mountaineering within the Himalayas
You may not know Island Peak, a 20,000 foot mountain in the Himalayas, but it overlooks two of the tallest mountains in the world, Lhotse and Makalu. Climbing is also more technical than Everest. Therefore, preparation is vital to not only enjoying your hike but staying alive as well. Here are some mistakes I made the first time mountaineering in the Himalayas (read all about the hike here.)
Climbing mistakes that could spell disaster in the Himalayas
1. Do not pack a first aid kit
Whether or not you have access to modern civilization, it is always a good idea to always have a small medical kit with you. Pack it with medication like Diamox, a diuretic that relieves the effects of altitude sickness. Ibuprofen for relief from headaches to acute injuries; Imodium / fiber as things can go fast or slow given the environment and food; and antibiotics like azithromycin, which can stop bacterial infections.
Jarek Strecko
2. Eat meat
On my first visit to Nepal, I learned the hard way that meat, mountains and Third World countries don't mix well. I strongly recommend eating vegetarian food (as much as possible) when climbing. Dal Bhat, the national dish, is a lentil soup with curry and rice; It's a safer bet on the gastrointestinal tract, and nutritious enough to aid you on your journey. Bring some prepackaged items that you know your body will do well with maximum physical exertion, such as protein bars and nuts. I wish I had brought energy gels that are easily accessible and quickly absorbed by the body.
3. Neglect your life support: water
I made the beginner mistake of putting water into a plastic container with a hose. It was handy for the first couple of hours, but the hose froze halfway up the climb. I recommend bringing insulated water bottles that the chef can fill with boiling water before leaving base camp. Consider investing in the LifeStraw Flex, a collapsible water bottle. The inner filter system of the straw protects against lead, chlorine and dirt from 99.99 percent of parasites and bacteria such as E. coli and salmonella.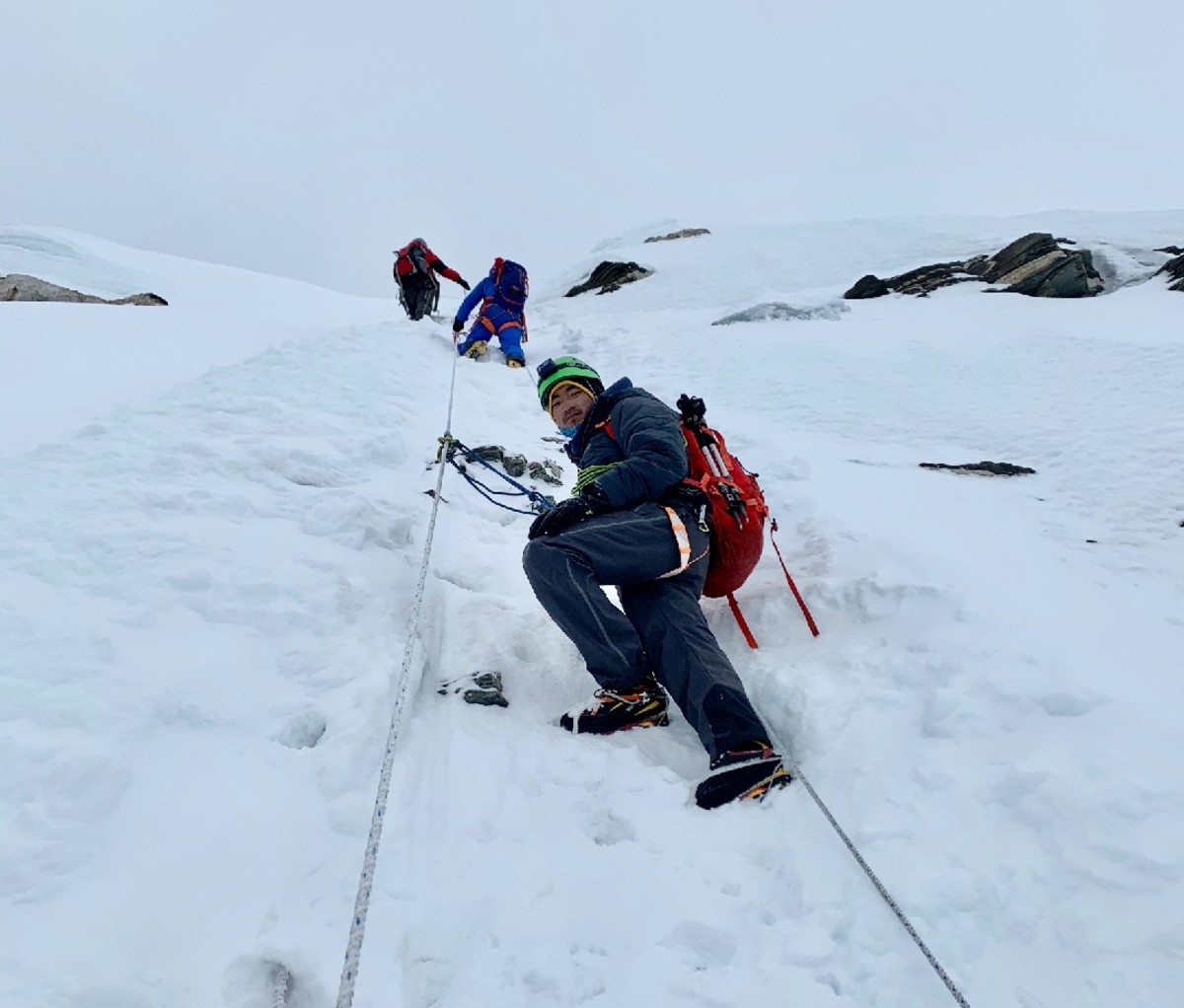 4. Underestimate the elements
Hand warmers seem to be a must when trekking in the Himalayas. Unfortunately, I bought a pair in Nepal and didn't know they had expired three years earlier. Big surprise when they didn't warm up. Pack some from home that are brand new; You also save money. Make sure you have an appropriate packing list as well. You will need:
Dress:
Base layers (merino)
Middle layers (isolated)
Outer layers (down and Gore-Tex / waterproof for jacket and pants)
Warm socks, mittens / mittens, buff and hat are essential
Equipment:
30L hiking or expedition package
Headlights
External battery
Zinc oxide / sunscreen
Lip protection
Polarized sunglasses
Walking stick
Bearing cushion
Toiletries (including toilet paper, wet wipes, and hand sanitizer)
Water in an isolated reservoir (minimum capacity 3 l)
Snacks (bars, gels, etc – quick options for the climb)
Subscribe to YouTube for access to exclusive gear videos, celebrity interviews, and more!